Just a couple of quick things on this sweltering, late summer Sunday afternoon. I've added even yet still more pics to my never-ending campaign to capture vanishing downtown. Should you give a toss, please avail yourself to them by clicking here!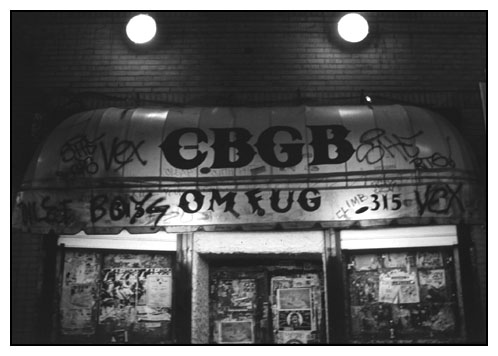 It doesn't seem to be up on their website yet, but there's a great article about the current plight of CBGB's written by Jay Ruttenberg in the current issue of TIME OUT New York. Do check it out.

Lastly, this evening across the pond in merry old England, my beloved Killing Joke are hosting a benefit performance in a relatively tiny venue called the Barfly for my pal and KJ website webmaster, Joe "Jester" Mojica, who is suffering from cancer. You can read the details by clicking here . I hope to get a full report of the proceedings soon after the event. Stay tuned, if you're so inclined to that sort of thing.